It can take some people years to figure out there are board games beyond "Monopoly," "Risk" and "Clue." The discovery can be a real revelation, especially if you'd been finding the classics—and the familiar chagrin of going broke on Boardwalk—a little stale. But a wealth of new games exists, featuring more experimental mechanics that make a wider variety of play styles possible.
One pioneering board game designer is Alex Hague, a Brooklynite who grew up in Kentucky in the '90s, "before there really was any sort of [board] game scene in the U.S.," he said. With a few friends in 2014, he founded CMYK, a publisher that makes several party games meant to engage players in ways both fun and philosophical.
"Wavelength," one of their 2019 releases, involves guessing how your friends perceive the world. Players end up in discussions that veer towards the ontological, posing questions like: Is a hotdog really a sandwich? It's a refreshing palate cleanser for anyone sick of six-hour Risk sessions spent trying to hold control of Central Asia. "I think you have these moments where you have these incredibly dumb, but, simultaneously profound conversations," said Mr. Hague of Wavelenght's appeal. The game "really does mirror a lot of downtime that I have with friends, just, like, speculating about things."
Below, some other lesser-known diversions to get you out of a board game rut, and how they can be seen as innovative riffs on the dynamics of classic games.
If you like 'Yahtzee'… Try 'Deep Sea Adventure'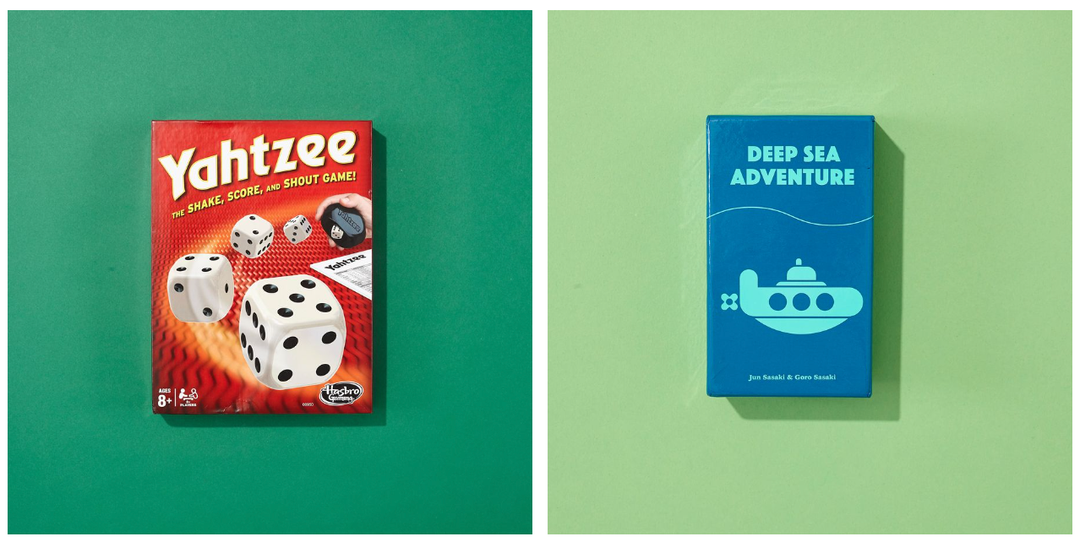 "Yahtzee" is a classic dice game from 1956 that's honestly still fun today. Each round, you get up to three chances to roll five dice. The goal is to build something like a poker hand (e.g., four of a kind, a straight) based on the different scoring categories the game provides. The player with the highest score at game's end wins. It's a simple premise, but has ample strategic depth. You have to decide when to keep what you've got, and when to push your luck by re-rolling some or all of your dice.
Oink Games, a Japanese company, introduced "Deep Sea Adventure" in 2014. Up to 6 people play as divers looking for deep-sea treasure. The wrinkle: Your submarine is old, so you have to share oxygen. Over three rounds, you scour for artifacts on the ocean bottom, trying to get them back to the ship before the air runs out. Don't make it? You must drop them. As in Yahtzee, you must determine when to push the limit—by swimming deeper into the sea—and when it's time to pack it up and head back.
If you like 'Catan'…Try 'Root'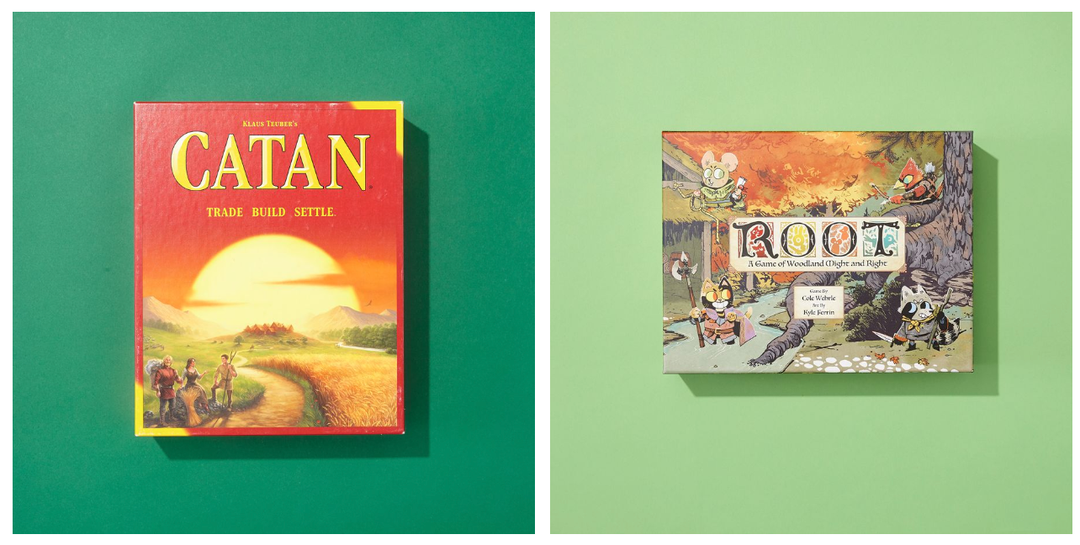 "Catan" is about building civilizations in the wilderness. You play as a settler competing with two or three other players for control of the board. You gather victory points by expanding your empire, but also through meeting certain secondary condition—say, by amassing the largest army. To achieve these aims, you must make trades with the other players, which inevitably leads to fun and frustrating interactions. Released by German studio Klaus Teuber in 1995, it has sold 32 million copies.
Like "Catan," but more cutthroat, "Root" also requires you to shift your strategy, depending on your position, to win. But here, each player has a different set of skills and objectives. If you are the Cats, for example, you must stop the Alliance, a shadowy guerrilla group trying to undermine your rule. The asymmetric design allows for many game play styles, and gives you four different sets of game pieces to gawk at. The art style could be best described as kindercore meets "Robin Hood."
If you like 'Monopoly' … Try 'Photosynthesis'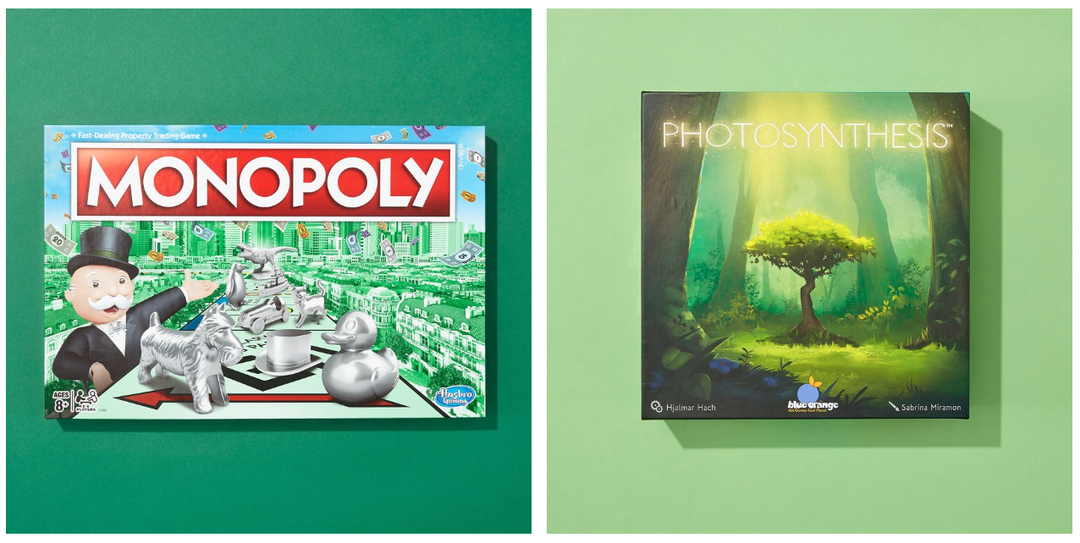 "Monopoly" is probably the game that comes to mind when you think of board games; hundreds of millions of copies have been sold since 1935. The goal is to win by remaining solvent and bankrupting the other players on the board; it's conceptually pretty brutal, as much about out-playing the other players as rolling your dice well.
"Photosynthesis" is about growing a forest—about as far as you can get from "Monopoly," right? Wrong. While it seems peaceful, the game requires you to plant and grow trees strategically using a limited resource: sunlight. Your trees can block out the sun for the other players, which means you must mastermind when and where you put them. Despite very different aesthetics, Monopoly and Photosynthesis share a deeply competitive vibe: What's more savage (and human) than fighting over limited resources?
---
This article was originally published in The Wall Street Journal on September 21, 2022, and written by Bijan Stephen.
https://www.wsj.com/articles/best-new-board-games-review-11663710554
Photos courtesy of The Wall Street Journal
---
Spectrum Wealth Management, LLC is an investment adviser registered with the U.S. Securities and Exchange Commission. Registration does not imply a certain level of skill or training. Additional information about Spectrum's investment advisory services is found in Form ADV Part 2, which is available upon request. The information presented is for educational and illustrative purposes only and does not constitute tax, legal, or investment advice. Tax and legal counsel should be engaged before taking any action. The opinions expressed and material provided are for general information and should not be considered a solicitation for purchasing or selling any security.